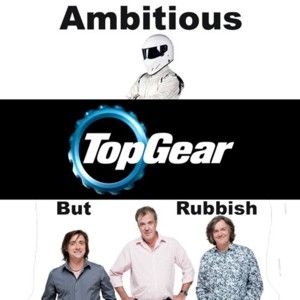 T
op Gear: I'm in Love with My Car
- Queen //
This Boy
- Franz Ferdinand
Jeremy Clarkson: Our Velocity
- Maximo Park //
Loser
- Beck
James May: Get What It's About
- Jon Brion //
Stuck
- Caro Emerald
Richard Hammond: A Dustland Fairytale
- The Killers //
Mouthwash
- Kate Nash
The Stig: Secret
- The Pierces //
Don't Let the Truth Get in the Way (of a Good Story)
- Gaelic Storm
Download here
I'm in Love with My Car - Queen
The machine of a dream, such a clean machine
With the pistons a pumpin', and the hubcaps all gleam
When I'm holding your wheel
All I hear is your gear
When my hand's on your grease gun
Oh it's like a disease son
I'm in love with my car, gotta feel for my automobile
Get a grip on my boy racer rollbar
Such a thrill when your radials squeal
This Boy - Franz Ferdinand
I want a car
I want a car (yeah)
I want a car
I want a car (aha)
I want a car
I want a car (yeah)
I want, I want, I want, I want, I want, I want, I want, I want
Our Velocity - Maximo Park
Beneath the concrete there's a sound
A muffled cry below the ground
There is a poison in the air
A mix of chemicals and fear
My words are just hunches
I'm not sure what they mean
You're asking for commitment when I'm somewhere in between
Never, never try to gauge temperature when you tend to travel at such speed
It's our velocity
Loser - Beck
In the time of chimpanzees
I was a monkey
Butane in my veins
So I'm out to cut the junkie
With the plastic eyeballs,
Spray-paint the vegetables
Dog food stalls with the beefcake pantyhose
Kill the headlights
And put it in neutral
Stock car flaming' with a loser
And the cruise control
Get What It's About - Jon Brion
I may be slower than some folks
But I always make my way
I move forward with my hopes
And I sometimes save the day
Stuck - Caro Emerald
Instead I'm on the Avenue where nobody goes
With fields of green that wilted like a last summer rose
Some people call it paradise, but I call it pain
Baby take me anywhere, but not here again
Why am I sitting in the middle of nowhere
Standing here with nothing to do
Wondering if I really love you, oh oh
I guess that I do
A Dustland Fairytale - The Killers
The Dustland Fairytale beginning
With just another white trash county kiss in '61.
Long brown hair, and foolish eyes.
He'd look just like you'd want him to
Some kind of slick chrome American prince.
Mouthwash - Kate Nash
And I use mouthwash
Sometimes I floss
I got a family
And I drink cups of tea
Secret - The Pierces
Got a secret
Can you keep it?
Swear this one you'll save
Better lock it in your pocket
Taking this one to the grave
If I show you then I know you won't tell what I said
'Cause two can keep a secret if one of them is dead
Don't Let the Truth Get in the Way (of a Good Story) - Gaelic Storm
Don't let the truth get in the way of a good story
No harm, no foul, no crime
Don't let the truth get in the way of a good story
It'll get them every time
Top Gear fanmix to celebrate the new season and to procrastinate. It's a joke btw. Song selection isn't serious.
I am at:

home

I'm feeling:

lazy

Current Music:

"Amazing" - One Eskimo